As our bodies begin to age, our skin will sag, skin spots, wrinkles, bones will become more fragile and more susceptible to diseases. Therefore, ensuring health by exercising regularly right from a young age is a habit encouraged by many experts. Besides, today with the appearance of many types of exercise machines for the elderly, you absolutely can build an exercise regime to keep your body healthy, help reduce and prevent many diseases. various disabilities. So which is the good exercise machine for the elderly to buy?
Elderly people today often suffer from many diseases such as high blood pressure, low blood pressure, heart disease, diabetes, … And the most effective way to prevent and treat these diseases is to have exercise and eating regime. drink science. The leading exercise machines for the elderly can be mentioned as treadmill, exercise bike or multifunctional machine, …

The type of walkers for the elderly today are designed quite modern. Instead of going out to the street with the air polluted by construction works, factories, household waste, etc., we can practice walking at home with this type of exercise machine for the elderly. Walking machines can simulate every distance by changing the incline and travel speed, helping the elderly to build a more effective exercise regime. At the same time, there are also built-in exercises. Walking regularly every day according to a reasonable regime will help the elderly avoid obesity, cardiovascular disease, blood pressure, …
Bicycle exercise is also a popular exercise machine for the elderly. The ability to burn calories, exercise body of exercise bike is highly appreciated. The function of adjusting the level of resistance is a lot of interest because it helps to adjust the intensity of the exercise, not only suitable for adults in the home but also suitable for many other subjects in need of exercise. At the same time, exercise bikes are safer and less likely to cause accidents compared to walking machines.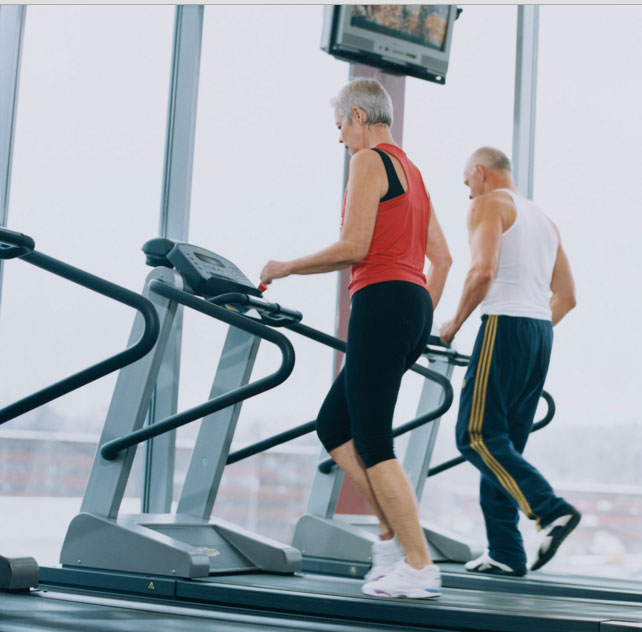 A multifunctional machine is often recommended as one that should be in the home gym. Can change many different exercises with different muscle groups on the body to help you have more interesting training sessions, less boring than rehearsing a few movements on a treadmill and bicycle do exercise.
The above exercise machines for the elderly can be used by other family members. Exercising is easier and easier with many integrated functions such as surfing the web, listening to music, reading news, etc. so you can help maintain daily exercise more effectively.
Contact Nordictrack to find the most suitable and effective exercise machine for the elderly.