Treadmill at home Proform 600i, exercise machine imported from the US genuine. This is one of the lines of ICON HEALTH & FITNESS exercise machine guesses in Uhta, USA.
ICON HEALTH & FITNESS Group specializes in the production of home treadmill models. With the preeminent features and the fastest application of modern technology to make the training more effective. When owning a treadmill of ICON, it is easier to have a beautiful body. When you exercise with it you will find that losing weight is not as difficult as you think. Weight loss training is the safest and most sensible way to lose weight.
Some salient features of Proform 600i Treadmill at home
Motor 3.0 HP
Powerful engine according to American standards to meet all training needs.
ProSHOX shock absorber system
Effective and health-focused training is always first.
Therefore, the Proform 600i home treadmill features a specialized shock absorber designed specifically for treadmill. When practicing for a long time on machines without damping, the trainee may suffer from ankles, ankles, knee joints…. Due to the rebound forces exerted on the practitioner's feet stomping on the running plate.
With the shock absorber system designed and manufactured by the PROSHOX shock absorber group. All counter-force will be suppressed making training more safer.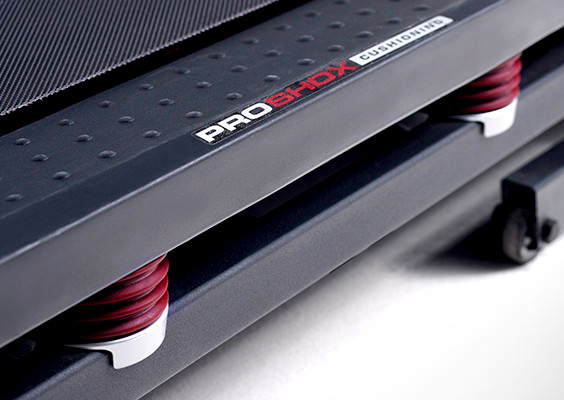 Exercise program
The training programs are designed and built by leading experts in the US. Such as weight loss, increased fitness and other health goals. The training parameters are displayed during the training so that the practitioner can track his or her changes.
Machine equipped with music speakers and handy trays to bring users the most comfortable during exercise.